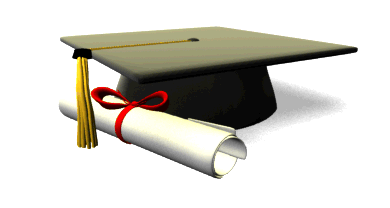 USA Hockey Arena, 14000 Beck Road, Plymouth, Michigan
Welcome to the graduation page for West Bloomfield High School. We strongly recommend that parents, students, guests, and participants in the program keep a watchful eye on this page.
Reminder -
All seniors who plan on attending the commencement ceremony
MUST
participate in the
MANDATORY
graduation rehearsal on Friday, June 2, 2017 at 8:00 a.m. in the WBHS auditorium. Failure to participate in this rehearsal will result in the forfeiture of the student's participation in the commencement ceremony.
---
*** Graduation information for the Class of 2017 ***
Commencement
is schedule for Sunday, June 4, 2017 at 10:00 a.m. at Compuware Arena, located on 14900 Beck Road, Plymouth, Michigan 48170.
MANDATORY
graduation reh
earsal for all students who are participating in the ceremony will be held on Friday, June 2, 2017 starting in the WBHS auditorium at 8:00 a.m. until approximately 11:00 a.m.
---
ORDER YOUR CAP AND GOWN !
For questions about your order, or to order a cap and gown, please contact
Don't forget to pay your graduation fee of $27.95!
Pick up your order packet Friday, September 9 at the Senior Class Meeting!
Herff Jones will be on campus Tuesday, September 20 and Wednesday, September 21 to collect your orders.
Cap and gown orders not submitted on these days will need to be placed directly with
Herff Jones via internet or phone - see address above.
Please Note: If you plan on using a graduation gown from a previous year, you MUST obtain approval from the Principal's Office and pay a graduation fee of $27.95 directly to Graduate Service Detroit. This fee may be paid to Graduate Service over the phone.
Every student must pay this fee to participate in graduation events including Commencement.
Order your diploma!
Click here
and return this form to Mr. Pace's office before September 23, 2016
---
Senior All-Night Party: This event is hosted by the parents of the senior class and will be held in the WBHS gymnasium on Sunday, June 4 starting at 10:00 p.m. and ending at 3:00 a.m. For more information, please check out the Senior All-Night Party webpage on the high school website located under Parents. http://wbsd.schoolwires.net/Domain/1419
Video of the 2016 Graduation Ceremony -
West Bloomfield Schools will contract the videotaping of the entire ceremony. Due to our contract with U.S. Hockey Arena, no tripods, other than the official school videographer's are permitted during the commencement ceremony. Copies may be purchased from West Bloomfield Community Education. All proceeds will be donated to the West Bloomfield Education Foundation (WBEF).
Graduation Video Order Form
---
In an interest to save expense, WBHS will no longer mail home graduation packets. All information is updated during Spring Break.